Host your event at the Range Riders Museum!
You do not have to be a member to rent The Memorial Hall and kitchen for your event. The Hall has been the venue for parties, fundraisers, wedding receptions, business gatherings, wakes – and many other types of events. When you have your event at Memorial Hall, your guests not only get to enjoy your event, they also get to relish the history around them. Events held at the Memorial Hall are always enjoyed and talked about.
The Beautiful Memorial Hall will seat 300 for a staged concert, or 200 to dine at tables (see a photo at the bottom of this page). The museum also rents "The Yard." The Yard is a generous, landscaped space nestled behind Memorial Hall and the log cabins. The Yard is very popular for barbecues, weddings – any outdoor event!
Please contact us for more information, or call Bunny Miller for avilability & pricing: (406) 232-6146 or (406) 852-4949.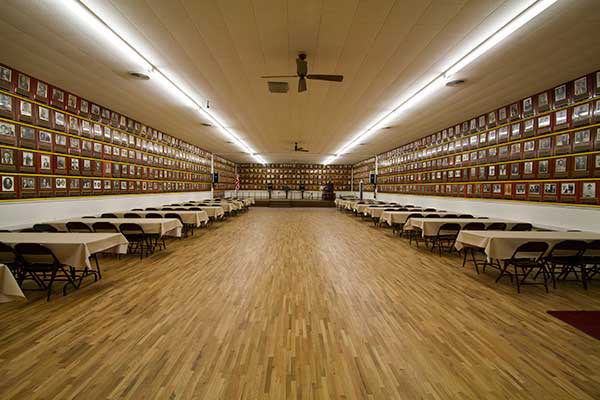 Memorial Hall, shown setup with tables. The Hall can be setup in many configurations. It also has a lower stage for band setup.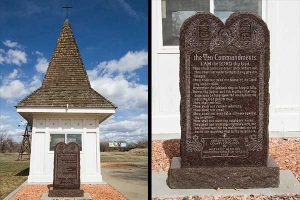 The Steeple is a lovely spot for outside wedding ceremony.
We've had folks set up chairs, hay bales, or just stand.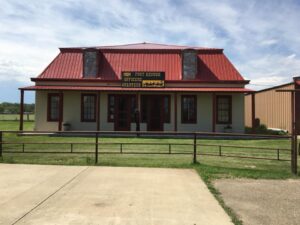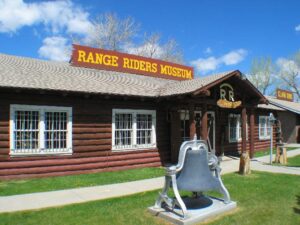 There are several yards, on the grounds, that would be beautiful spots for a small event.